During our travels, we were fortunate to meet extraordinary men and women who devote themselves to the conservation of threatened biodiversity. Seeing their commitment, their passion and their needs, we decided to support them by using our trade - photography - to make the broader public aware of their actions.
Their journey is an inspiration which shows that each of us can play a role in preserving the richness of our planet.


The founding members
Elyane & Cedric Jacquet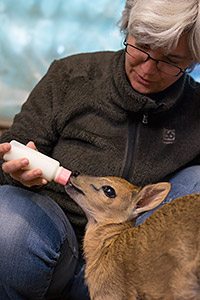 Elyane and Cedric Jacquet, both born in 1968, have developed a passion for photography and wildlife during a 6-month trip from Zanzibar to Cape Town in 1993. After considering moving to Namibia to open an animal orphanage, they eventually returned to Europe. But a few years later, the passion for photography won, and they became freelance in 2003. Elyane developed her trade in portrait and travel photography, while Cedric concentrated on nature and wildlifephotography.
Since then, they travel the world, from the far north to the south of the globe aboard their 'homemade' expedition truck, PicsMobile. During their travels they meet extraordinary people who work around the world for the conservation of wildlife and its habitat.
Eager to tell the story of the passionate conservationists they meet, wanting to help the small truly effective nature conservation organizations, they founded PPNAT in 2012 with Sabine Bernert.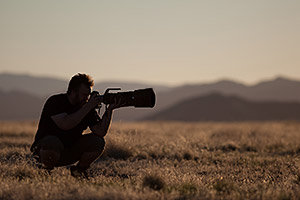 Their images have been exhibited in several countries, and won major international awards.
Authors of the book "C'est beau près de chez vous" (Editions Racine) and "Natuur om de hoek" (Lannoo), they also give lectures on photography (at the Royal Academy of Arts in Antwerp, at the Natural History Museum in London, ...), and help developing an image editing software from Adobe.
www.cedricjacquet.com
www.elyanevancoillie.com
Sabine Bernert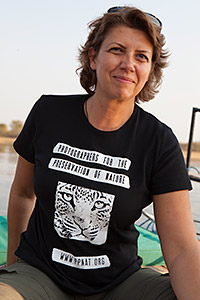 A passion for advocacy ... whether as a lawyer or as an author-photographer, with a pile of law books or with a camera, in the middle of a courtroom, or in the bush, Sabine Bernert is a woman of convictions.
Committed, Sabine organizes public exhibitions and conferences to share her fascinating encounters with conservationists from all over the world and to help promote the conservation of threatened species and support for their protectors. She is Vice President of the French Jane Goodall Institute, which focuses on the preservation of great apes, supports sustainable development and the education of children. Sabine co-founded PPNat with Elyane and Cedric Jacquet, this was their contribution to conservation of a wide variety of wildlife.
Passionate, Sabine's writings and images bear witness to the richness of biodiversity and demonstrate her love for wildlife. Her dedication to the work has given her access to many wildlife conservation programs. From her southern African quest she produced her first book, "Rencontres Africaines", foreword by Dr. Jane Goodall (Timaeus Publishing , 2008). Central America followed, with "Costa Rica, rencontres au dernier jardin d'Éden" with Michel Denis-Huot – foreword by Yann Arthus-Bertrand (Timaeus Publishing , 2011).
Sabine is currently working on writing and photographing about New Zealand biodiversity and conservation programs, a country which is a pioneer in the battle to protect endemic species. Her work, conducted with the support of the France New Zealand Friendship Fund was broadcast by France 3.
www.sabinebernert.fr
The contributors
David Grimardias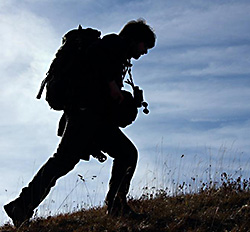 Ph.D. in fish population ecology and behavioural ecology, David Grimardias conducts research on the behavior of river fish to improve our understandanding on how these organisms respond and / or adapt to changes in their environment (fragmentation or destruction of habitat, human activities impact such as hydropower generation, ...), in order to adequatly protect/conserve the populations, and eventually restore their habitat.
Fascinated by photography and environmental education of children, he considers both as efficient ways to promote nature and biodiversity conservation. Hence his involvement in the PPNat team !
More on David :
www.davidgrimardias.com
Luis Casiano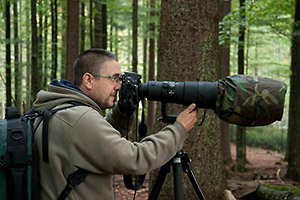 Passionate about nature since his childhood, he started by drawing and sketching on the field to capture the intimate moments observing wildlife. It was not until 1992 that he got his hands on a camera, and had a go at wildlife photography - first on film, then digital.
Naturalist on the field, his photographic preference goes to animals. But everything involving nature and environment, directly or indirectly, attracts him.
Luis joined PPnat's active team in mid-2013, wanting to help the promotion of various conservation programs. Making a difference to the men and women working tirelessly for these projects is definitely the driving force behind Luis' involvement.
Olivier Cazé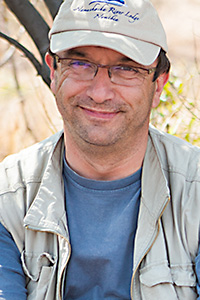 Passionate about nature and photography, Olivier Cazé likes to raise public awareness for the protection of wildlife and habitats. Amateur photographer, he's also a keen herpetologist. He participated in several conservation projects in Africa, and helped on the book "Costa Rica, Rencontres au dernier Jardin d'Eden" published by Éditions Timaeus in 2010.
Olivier joined PPNAT at its inception, to help promoting ethical photography, respectful of men and animals.
Maxime Aliaga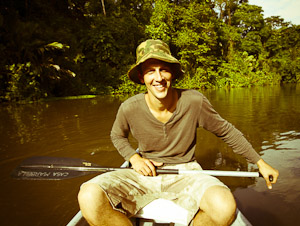 Since my adolescence I'm attracted to nature and wildlife. My curiosity, my thirst for knowledge and my admiration for Nature led me to study biology : I followed a curriculum on the ecology and management of natural environments.
Today I travel the world as an eco-volunteer in nature reserves or as a field assistant for scientific studies . This lifestyle allows me to be an active actor in nature conservation, but also to be in contact with wildlife and conservation issues. Immersed for several months in wildlife refuges, I have time to observe and soak up the importance of these ecosystems I want to help protecting.
The purpose of my photographic work is to share the incredible beauty of wildlife and the work of some men and women who dedicate themselves to its protection.
More on Maxime :
www.maxime-aliaga.com
Notice: The PPNat association is solely acting and represented by its legal representatives. Refer to the section
Legal Disclaimer
.